The second largest island in the Isles of Scilly and most famous for Abbey Garden, a blaze of colour with thousands of exotic plants that flourish in the wonderful mild climate of the Isles of Scilly. Tresco Abbey Garden was established on the site of a ruined Benadictine Priory in 1834 and has become home to the many sub-tropical plants brought back by Scillonian ship's captains from their voyages, including tree ferns from New Zealand and acacias from Australia.
It also has the fascinating Valhalla museum where you can discover about the many shipwrecks off the Isles of Scilly over the years. But there is more to discover on Tresco than Abbey Garden. The white sands at Pestle Bay are the stuff of dreams. Explore the turf paths between Pentle Bay and Bathinghouse Porth, with their prehistoric underwater hut circles or the battlements of Cromwell's castle. Above Appletree Bay, there is an imposing monument to Augustus Smith of Herefordshire, who leased all of the Isles of Scilly 1830-1872 and appointed himself as Lord of the Isles.
Nowadays, Tresco is leased from the Duchy of Cornwall by the Dorrien-Smith family, descendents of Augustus Smith. Don't miss the two freshwater pools on Tresco that are a magnet for a range of birds and at the lowest of tides, if you can tear yourself away from Tresco, you can walk across the sea bed to Bryher.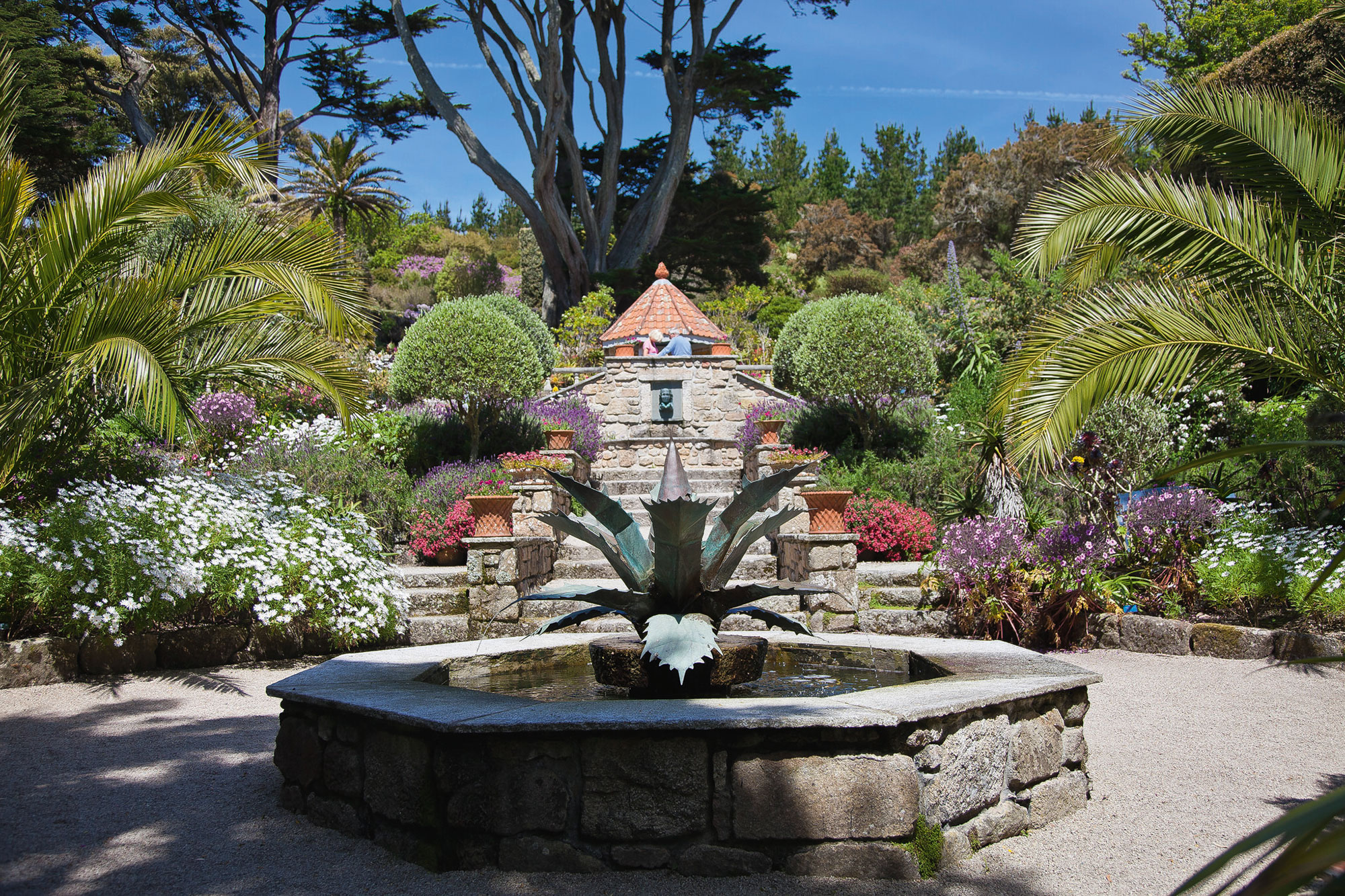 ---