Boat Trips Exploring the Isles of Scilly
There are more than a hundred islands to discover here, only five of which – Bryher, St Martin's, Tresco, St Agnes and St Mary's – are inhabited. As our guest, you couldn't be better placed to explore them all. The inter-island launches leave from St Mary's Quay on our doorstep, and the experienced boatmen who run them can often give handy hints about where to spot local wildlife, where to find the most sheltered and secluded beaches, and sites of interest to seek out on the different islands.
From the jagged rocks and storm-ravaged cliffs of Bryher's Hell Bay to the glorious, often deserted white sands of St Martin's island, each of the off-islands has its own unique character and features. Hop over to St Martin's to watch the islands' famous scented flowers being packed for delivery to the mainland and sample wines grown in the UK's most southerly vineyard, or take the longer voyage out to the formidable Western Rocks and Bishop's Rock Lighthouse to see the seal and bird colonies. There are a number of different vessels operating trips around the Isles of Scilly – we can put you in touch with the right people.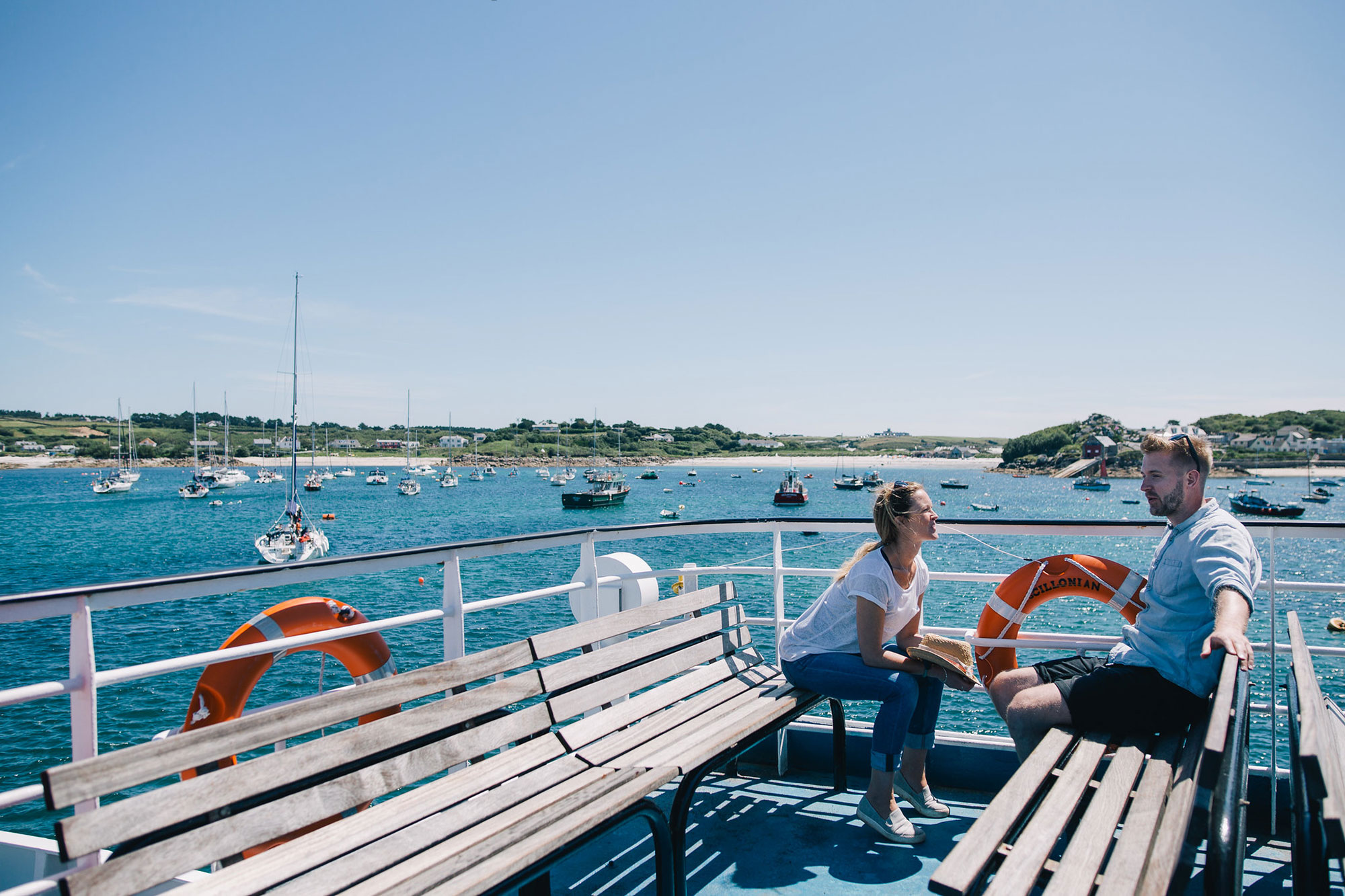 ---