The largest of the islands and the hub for passenger boats to the off-islands. Only two and a half miles by one and three quarter miles, you could walk or cycle right round St Mary's, enjoying the coastal paths and nature trails. The nine miles of roads mostly date back to medieval times – and if you cycle along them, you will scarcely see a motor vehicle.
The capital of the Isles of Scilly, Hugh Town, can be found on St Mary's and is where you will find Tregarthen's Hotel, a few yards away from the bustling Quay. With its handsome sparkling granite buildings and gardens bursting with flowering plants in season, Hugh Town is a wonderful place to browse.
Rich in history, you can find on St Mary's the site of the Bronze Age village of Halangy as well as the Old Town Church, perched right by the sea, where Sir Harold Wilson is buried in the historic graveyard, filled with wild flowers and surrounded by fascinating to read headstones of sailors from across the globe. To the East of Hugh Town, you will find 'Harry's Walls', a unfinished fortification dating back to the 1540s and a brooding reminder of the turbulent history of the islands.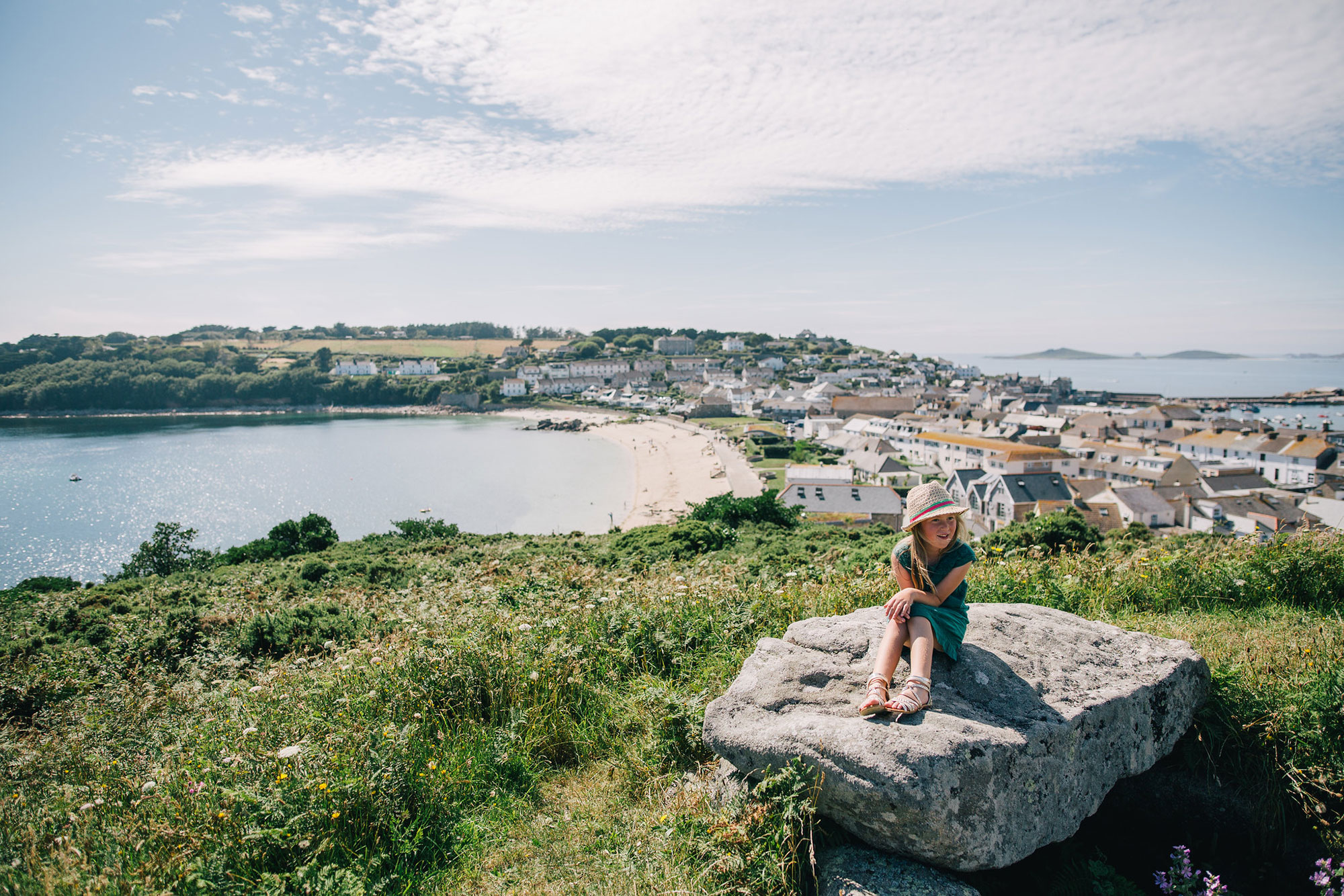 ---