We are pleased to offer a number of inter-connecting rooms that are ideal for family holidays on the Isles of Scilly.
On request our family rooms can include a fridge with fresh milk and water, subject to availability. We can also provide a cot in most of the hotel rooms at no extra charge.
Now you and your family can enjoy top quality Isles of Scilly accommodation at Tregarthen's Hotel, as well as all the other little touches that will make a family holiday at Tregarthen's memorable.
Facilities
Twin or Double Rooms
En Suite Bathrooms
Tea and Coffee Making Facilities
TV with DVD Player
Sea Views Available
Extra Bed or Cots
Interconnecting Rooms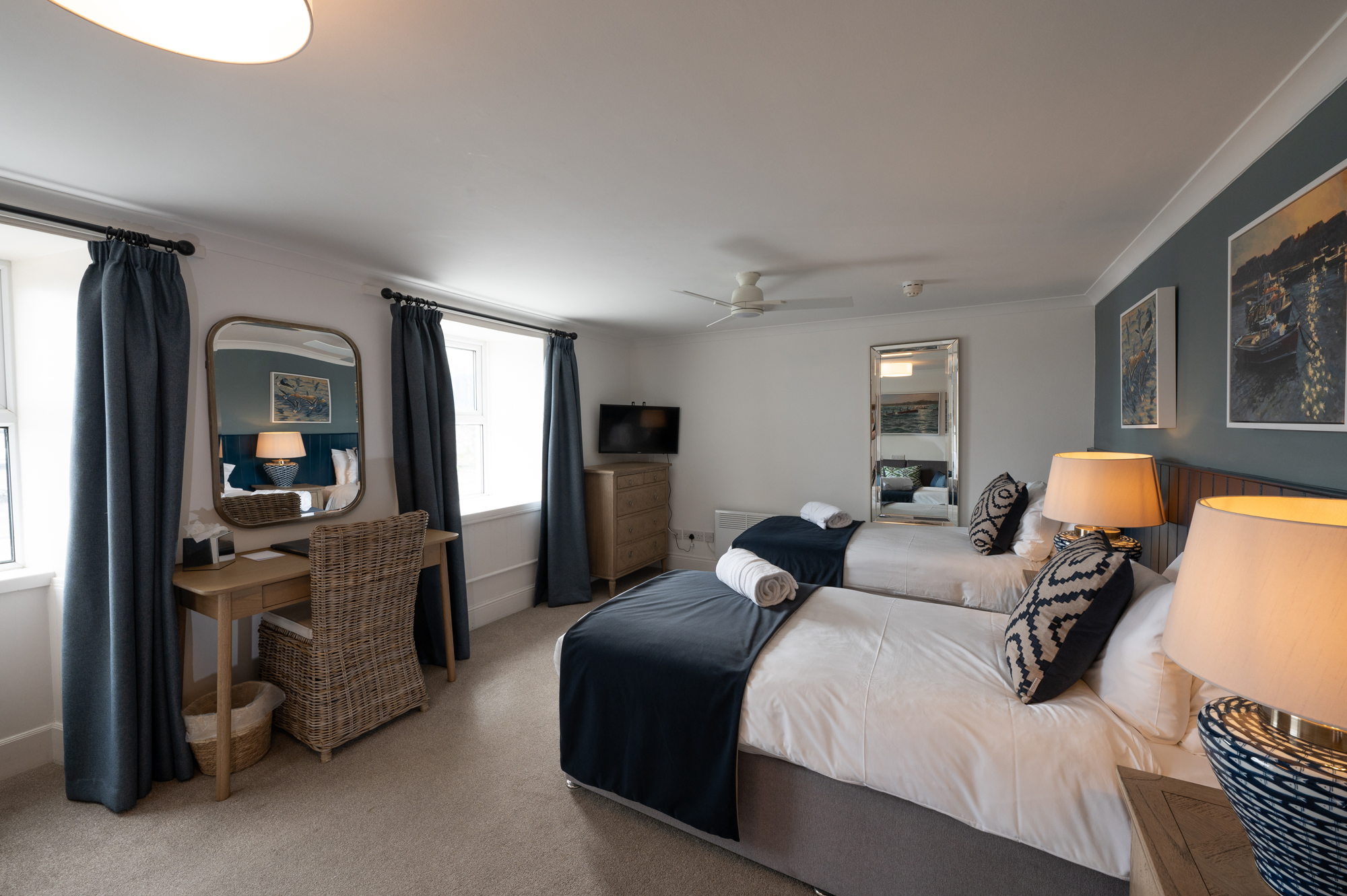 Hotel Rooms